Copyleft: This work is free, you can copy it, distribute it and modify it according to terms of the Free Art License www.artlibre.org

Provided by royalty free music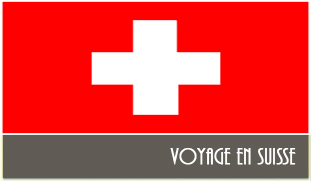 Free sounds September 2013:
Switzerland travel
At the water's edge.wav
At the water's edge1.wav
atmosphere ext.wav
Atmosphere external traffic.wav
Cascade distant.wav
church bells.wav
cow bells.wav
cow bells1.wav
cow bells2.wav
cow bells3.wav
cricket.wav
Highway traffic car doors.wav
highway traffic.wav
highway traffic1.wav
in the water.wav
Interior car highway.wav
Interior car highway1.wav
Lac Leman beach.wav
Lac Leman beach1.wav
Lac Leman children1.wav
Lac Leman children2.wav
Lac Leman crowd.wav
Lac Leman.wav
Motorway service station.wav
Motorway service station2.wav
night insects.wav
night insects1.wav
night insects2.wav
night insects3.wav
night insects4.wav
night insects5.wav
night insects6.wav
night insects7.wav
outer atmosphere.wav
outer atmosphere1.wav
outer atmosphere2.wav
outer atmosphere3.wav
Parc.wav
public garden1.wav
public garden2.wav
rain.wav
rain1.wav
rain2.wav
rain3.wav
rain4.wav
river.wav
river1.wav
river2.wav
river3.wav
river4.wav
river5.wav
Small stream.wav
Small stream1.wav
walking hiking.wav
walking hiking1.wav
walking hiking2.wav
walking hiking3.wav
walking hiking4.wav
watercourse.wav
watercourse1.wav
watercourse2.wav
63 files(s) 1.273.573.770 octets
To download the free Switzerland travel Click HERE
Feel free to follow me on social networks (Facebook, YouTube, Twitter ...) Thank you..
Good listening and see you soon ..
Hicham.
* By subscribing to the newsletter you receive when available a bank of sound effects for free, plus you are aware of the new royalty free music available online. The newsletter is sent up to two times a month, your e-mail will never be shared with third parties, and you can unsubscribe at any time.